Contrary to remarks of United States Central Command (CENTCOM) Spokesman Bill Urban, US F-15 fighter jets were not on routine mission while intercepting Iran's civil airliner and had taken the measure through violation of Lebanon's space, an official said.
Nour news that is deemed close to Iran's Supreme National Security Council (SNSC) quoted an unnamed official as denying the CENTCOM spokesman's announcement that the US fighters had intercepted Iranian civil airliner in the Syrian space adjacent to al-Tanf base, adding that the interception had taken place in the Lebanese space while the passenger plane was reducing altitude to get ready for landing at Beirut airport.
"The Mahan Air Airbus pilot which was flying in the specified international corridor and flight path had warned the US fighter jets several times to distance from the passenger plane, but after the American fighters' inattention to the warnings and persisting in dangerous maneuvers near Mahan airliner, the pilot, according to the flight instructions, has reduced altitude to escape the dangerous situation," he added.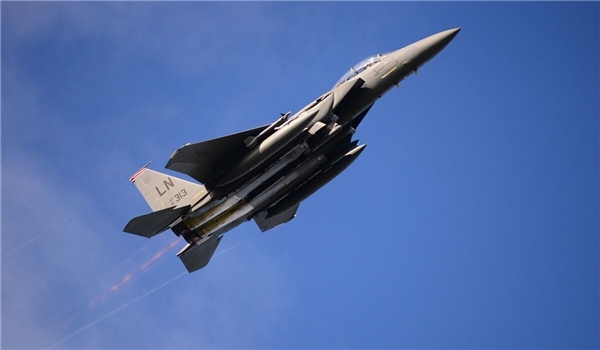 Two US fighter jets approached a Mahan Air Tehran-Beirut flight over the Syrian sky in a highly risky move and the captain of the Iranian passenger plane was forced to make a sudden change of direction and altitude, causing several injuries.
The captain of Mahan Air Flight No. 1152 later said the pilots of the two hostile planes have identified themselves as US army pilots during a radio contact.
Iran's Mahan Airline in a statement on Friday announced that it plans to take legal and judiciary action against the US army after its fighter jets threatened Tehran-Beirut passenger jetliner in the skies of Syria on Thursday that ended up in several injuries.
"The Mahan Airline will launch legal and judicial pursuit into the threat against the Tehran-Beirut passenger plane," the airline said in its statement sent to FNA.
Also Read: Blackbaud Hack: Universities lose data to ransomware attack