The United States has responded to a warning from the head of the maritime branch of Iran's elite Revolutionary Guard after he touted the country's vast hidden missile complexes he said were capable of deterring any attack.
Revolutionary Guard Navy commander Rear Admiral Alireza Tangsiri told Iranian magazine Sobh-e Sadeq that his forces established "underground cities" armed with missiles onshore and offshore along the coasts of the Persian Gulf and the Gulf of Oman, calling them "a nightmare" for Iran's foes, especially the U.S.
He said his forces were in possession of advanced, long-range missiles and that new weapons were on the way to better protect Iran's shores.
Reached for comment, the Pentagon referred Newsweek to the State Department, where a spokesperson criticized the Tangsiri's remarks.
"Iran claims to want good relations with its neighbors, yet it continues to threaten them with even greater levels of violence," the spokesperson told Newsweek. "Iran is the greatest threat to peace and security in the Middle East.
Statements like this demonstrate clearly that the Islamic Revolutionary Guard Corps and its leaders are a destabilizing force in the region."
Iran has occasionally shown off a sprawling series of underground tunnels and command centers involved in the country's missile program, the largest and the most advanced in the Middle East.
Some analysts have attempted to geolocate these facilities and, while Tangsiri acknowledged Sunday that Iran's foes were aware of the military's hidden missile sites, he said they had "inaccurate information."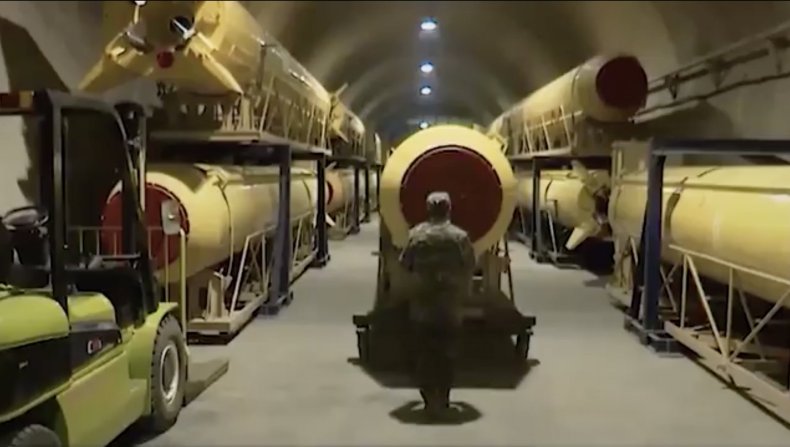 Iran's continued pursuit of missile technology was among the reasons cited by President Donald Trump in his decision to leave a multinational nuclear deal in 2018. His administration has since laid heavy trade sanctions on Tehran, accusing it of secretly seeking nuclear weapons and of funding foreign militias.
Also Read: Sorry, Russia: Iran is Building Their Own Domestic Tanks Now